Sample Training Schedules:
The purpose of these training schedules are to help you successfully finish the Zeitgeist Half Marathon with a smile on your face.  They were written for the beginner/novice half marathoner.  We assume you work out, train, run or walk at least 3 times per week and that you have completed several 3-5 mile runs/walks in the past month.
The Schedules are mileage-based rather than time based.  They provide for 4-5 run/walks per week.  It can be reduced to as few as 3X per week (Tuesday, Thursday & Saturday).  We recommend an athlete build up to, and complete at least one 11 mile run/walk two weeks before Zeitgeist.
Select the link or the graphic to download a PDF Training Schedule. Additional training tips and topics will be provided frequently on our Facebook page.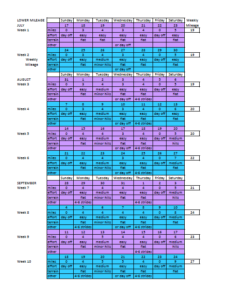 ---